CONTAGIOUS ENERGY, FROM BROOKLYN TO L.A.

DJ Maasha is a professionally certified disc jockey/Master of Ceremonies who brings skill, personality, and positive energy to every event she hosts. She performs on records and digital turntables at events for private and commercial clients throughout L.A, and can be booked as a DJ or MC for weddings, bar mitzvahs, youth birthday parties, and anything else that involves a celebration.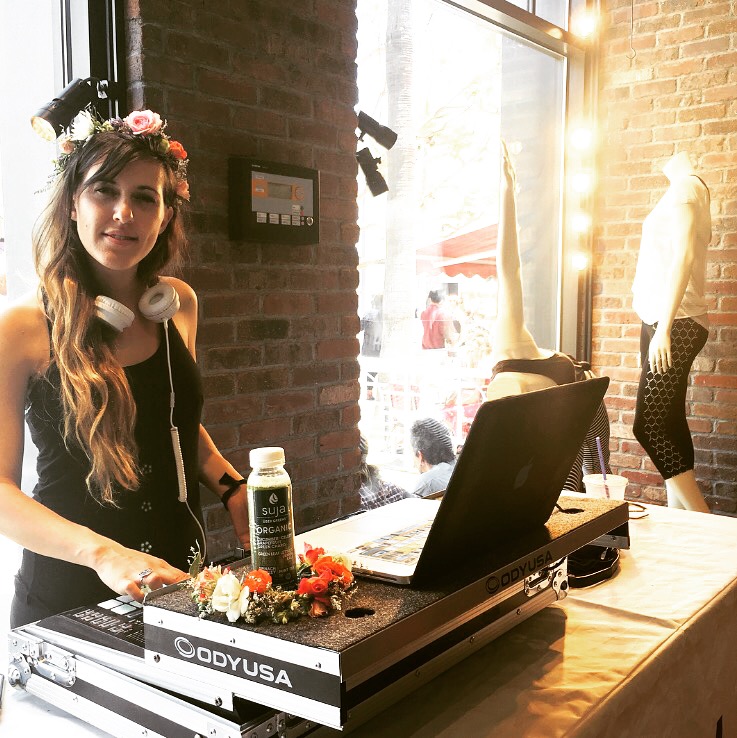 DJ Maasha performs at events and venues throughout Los Angeles, including sets at Hollywood's Create Nightclub and Zanzibar in Santa Monica. Her versatility and professionalism wins the trust of brides and moms alike, while her unstoppable energy has made her the DJ of choice for clients like Equinox, Yogurtland, and Accenture.
Maasha is a classically-trained musician who received a professional DJ and MC certification from LA's Scratch Academy. As a child psychology major at Columbia University, she studied the impact of social interaction and music on the developing mind. She's also multilingual!
DJ Maasha believes music should inspire peace and positivity in listeners, and aspires to leave her audience feeling enlightened and uplifted after every performance. She is frequently requested to spin at spiritual events such as Santa Monica's Luminous Movement, Ecstatic Dance LA, Dance of Liberation, and festivals such as Burning Man and Lightning in a Bottle.
Hi everyone!

I'm Masha Evans, better known as DJ Maasha :) When I was 10 years old, I teamed up with a friend to start a party agency called YoshMosh Inc. We handed out business cards to neighbors and friends in Brooklyn, who hired us to run games and activities at their kids' birthday parties. Sure, we only had a few clients, but the memories are priceless!

We may have left YoshMosh behind, but almost two decades later, I'm still working hard to make sure kids and adults have the time of their lives at weddings, birthday parties, work events and beyond.

Life offers countless reasons to celebrate, and I believe in making the most of them. I want to help you and your colleagues, family and friends do the same!


FEEL THE SOUND
DJ Maasha plays at venues and festivals in LA and beyond.
EFFORTLESS STYLE
DJ Maasha sets the right tone at every private event, every time.
Let's Chat!
Ready to book or have a question for DJ Maasha? Shoot her a message using the form below and she'll get back to you within 24 hours!