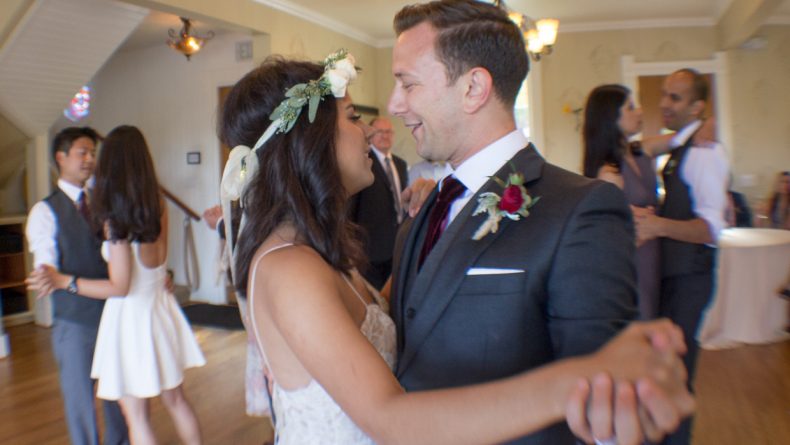 A little communication goes a long way in building the perfect soundtrack to your wedding reception. For best results, find a wedding DJ who makes planning your playlist a collaborative effort.
What you'll need:
– A smartphone
– The Shazam app
   Optional: Apple Music, Tidal, or Spotify subscription
What to do:
1) Start a photo album for screenshots of songs to add to your list and share it with your wedding DJ and your partner (here's how you do it on iOS devices, here's how Android users can do it through Google).
2) Download Shazam (iOS/A) to ID tunes while you're out.
3) Hear something you like? "Shazam" it, take a screenshot and upload the pic to the photo album you've shared with your wedding DJ. Encourage your partner to do the same – that way, you never miss a great song.
One more tip: Throwing a small wedding and wanna get your guests involved? That's easy: Make a survey like this one using Google forms (it's fast and free). Forward the link to everyone on your guest list and ask them to contribute a tune. Share the results with your wedding DJ to have them added to your playlist.